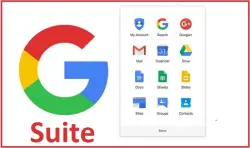 Yes,
Expert Web World gives you the
cPanel
login details from where you can create the emails, generate FTPs account, Create Mysql database, take full website backup and much more. If you are not familiar with the cPanel just visit the website
http://docs.cpanel.net/twiki/bin/view/AllDocumentation/WebHome
. You can create ftp in cPanel and use FTP software from local PC to upload the files. You can also easily take backup of your entire website including database and emails files using Backup facility in cPanel. For security reason your hosting company provide you limited access of FTPs, Database, Emails and Bandwidth of website. If you have taken unlimited hosting plan then you get all these things in your cPanel.

Keep in mind unlimited is nothing , before taking any unlimited plan just read the terms and conditions of that hosting company because their meaning of unlimited is different in his definition. You can also create emails from cPanel but its also limited and depends on your hosting plan. If you have more inquires about hosting then
please contact us.
You can also visit our website
http://www.expertwebworld.com
If you wish more space into email accounts and wish to work online then you can buy our enterprise email account starting INR 175 per account with 25 GB space per account. Above this we also have package of G suite of Google to create account and use the google apps like gmail, hangout, calender , excel and drive in only INR 200 per account. Packages include
spam protected server
to use email accounts securely. See here
top most web hosting company city wise
.
Book Your Online Domaiin Name in Just INR 300 click here for more details