These top Property Real Estate Sale are displaying on the basis of number of visitors of business details page on website. To get the top position in list and increase the view of your business page share the link into social websites, whatsapp groups etc.
---
2. Singla builders & promoters Ltd
Phone :
9216771157
Address :
chandigarh-kharar highway kharar mohali
chandigarh
India
Total View : 3535
---

Get your dream showroom for business only in 25 Lakh on prime location on Ramgarh to Derra bassi road. Size 15w*60 Length , 18w*108 Length . Shop sale start from 6 Lakh on main road . Parking space 15ft. For more details CALL NOW +91 85580-66955 . its near of Panchkula...

---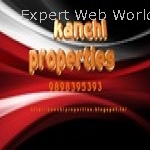 2500sq FEET 6 BHK , SOUTH EAST facing BUNGLOW for sell, water from society corporation , . located in hill drive BHAVNAGAR Easily accessible from VAGHAWADI ROAD LOCATION is well connected to all the important landmarks of the city. LIKE , bungolw is located at strategic...

---
5. Talash Property in Delhi
Phone :
919811487427
Address :
E - 68 Guru Nanak Pura, Jail Road, New Delhi - 110058
Tilak Nagar
Tilak Nagar
India
Total View : 848

E - 68 Guru Nanak Pura, Jail Road, New Delhi - 110058 Property Search Engine, Search property for Buy, Sell, residential, commercial, house, apartments, real estate agents, brokers, dealers, flats, apartments, house, home, Auction, Property news , Rent residential and commercial...

---
---

8km from Katampazhipuram On Katampazhipuram - Ponnamkode road.76 cents of land with a tiled house Rubber plants ready for cutting Good road frontage Offer price of 1.25 lakhs per cent (negotiable)

---

---
9. Marvella City Haridwar
Phone :
93163-99974
Address :
NFINITY PREMIUM REALTORS PVT.LTD SCO 26, Neel-Kanth Plaza, Haridwar
Haridwar
India
Total View : 719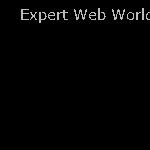 Infinity Realtors Pvt Ltd have become one of the most preferred real estate developers in Haridwar. Today, we build residential to cater to the discerning home buyers all across the city. Over the past 15 years, our passion for perfection has driven us forward, and it gives...

---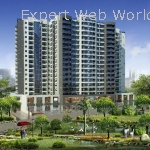 ​Bhagtani Riyo a new residential project spread within 10 acres land located on Kashi mira western express highway Mira road East. This residential project includes 1-1.5-2 bedroom apartments, ranging area between 600 sq.ft to 900 sq.ft.Amenities such as club house,...

---