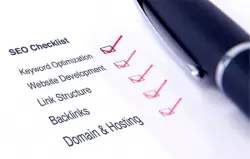 Millions of websites going live on daily basis, one of them is yours so do you wish your website will come on the bottom of list.
Of course No .
So before your website go live you have to check these below points as customer, as developer and as Designer.
As Web Designer check the below points
Check the website in w3 validation about HTML tags and CSS validation
Check the banners name, alt tags, proper heading
Check the images sizes and load time
Check the proper font size and font name
Make sure all images are coming on linux server
Check the website into Smartphone, iPad and desktop in every resolution .
Make sure all the social media link are properly inserted into the pages and easily accessible by the visitors
Create internal linked so that easily search able by search engine.
Make sure emails are protected to stop spamming on server.

As Web Developer Check the below points
Check the errors list file about coding.
Check the broken link
Check the Meta keywords and description of each page according to the customer business.
Make sure submit the website into google analytic, webmaster and into

Bing

search engine.
Proper sitemap will be submitted into the search engine.
Decrease the load time of pages where ever possible.
Make sure the SSL etc installed properly on the server
Check the website page load speed.

As customer check the below points
Check the forms by submitting the value so that you get the email

Check the website in each device
Make sure all the content is relevant to pages.
Check all the keywords are inserted and highlighted into every pages
As website owner check the below points.
Are you getting the quote or query on your email address.
Make sure your website listed into organic search
Place the website URL into your all social profiles
If its Blog then make sure author name visible to give originality.