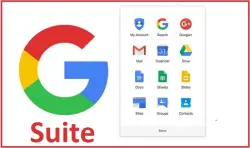 Yes,
Expert Web World gives you the
cPanel
login details from where you can create the emails, generate FTPs account, Create Mysql database, take full website backup and much more. If you are not familiar with the cPanel just visit the website
http://docs.cpanel.net/twiki/bin/view/AllDocumentation/WebHome
also
see videos here
. You can create ftp in cPanel and use FTP software from local PC to upload the files. You can also easily take backup of your entire website including database and emails files using Backup facility in cPanel. For security reason your hosting company provide you limited access of FTPs, Database, Emails and Bandwidth of website. If you have taken unlimited hosting plan then you get all these things in your cPanel.

Keep in mind unlimited is nothing , before taking any unlimited plan just read the terms and conditions of that hosting company because their meaning of unlimited is different in his definition. You can also create emails from cPanel but its also limited and depends on your hosting plan. If you have more inquires about hosting then
please contact us.
You can also visit our website
http://www.expertwebworld.com
If you wish more space into email accounts and wish to work online then you can buy our
enterprise email account
starting INR 175 per account with 25 GB space per account. Above this we also have
package of G suite of Google
to create account and use the google apps like gmail, hangout, calender , excel and drive in only INR 200 per account. Packages include
spam protected server
to use email accounts securely. See here
top most web hosting company city wise
. Now google providing extra
---
As we announced in December 2018, the consumer version of
Google+ is shutting down in April 2019.
As a result, as early as February 4, 2019, G Suite customers may see changes to Google+, some of which are listed below. You can find additional information and a detailed timeline in the Help Center article. These changes will allow us to focus on adding enterprise features and improving Google+ for G Suite customers.
Upcoming changes to Google+ for your organization
Here are some of the changes your users may experience with the shutdown of the consumer version of Google+:
Communities outside your domain without at least one G Suite owner will be deleted. Also, your users will no longer be able to create public communities outside your domain.
Google+ pages, events, and the Google+ profile field for "tagline" will be deleted for both G Suite and consumer users.
Previously, upon G Suite customer cancellation, certain customers (e.g., edu customers) could continue to use Google+. Going forward, upon cancellation of G Suite, all G Suite customers' content will be flagged for deletion.
Content from consumer Google+ accounts will be deleted. Consumer users will also be removed from your circles and communities.
For additional changes to Google+ features such as collections, circles, search, vanity URLs, and commenting in Blogger and other sites, see the Help Center article.
Actions requested
You may want to ask your users to perform the actions below:
A new version of the Google+ Android app will be released on February 22, 2019. Your G Suite Android users will need to update the Google+ Android app before March 7, 2019 to continue using Google+ on their mobile devices. Old versions of the app will no longer be supported.
If your users own or moderate a community outside your domain and there are consumer contributions that they would like to keep, they should download and save them before April 2019. If they download the data now, they will get links to community posts. Starting early March 2019, they will also be able to download the author, body, and photos for every community post in a public community.
Google+ pages and events will be deleted for both G Suite and consumer users if there is content your users would like to keep, they should download and save it before April 2019. If they would like to keep their Google+ tagline, please have them download and save their Profile data.
Google+ gadgets in classic Google Sites will no longer work starting March 7, 2019, so you and your users may want to remove them. Google+ embeds in the new Google Sites will continue to work.
If your users opted in to the Google Play Services Public Beta Program, they may experience issues using Google apps like Gmail and Hangouts as we begin shutting down consumer Google+. To avoid any interruption in service, G Suite users can leave the Beta Program.
Book Your Online Domaiin Name in Just INR 300 click here for more details