These top Hospitals are displaying on the basis of number of visitors of business details page on website. To get the top position in list and increase the view of your business page share the link into social websites, whatsapp groups etc.

We specialize in the calibration, qualification, validation of equipment, facilities and utilities, in the field of Pharmaceuticals,API factory, Clinical-Research, R&D, Quality Control Laboratories, Hospitals etc and work to meet the requirements of the US (FDA) Schedule...

---
2. Dendritic cell therapy in India
Phone :
7838757573
Address :
Apac Biotech Pvt Ltd. 69, Jacranda Marg
DLF PHASE II. GURGAON
GTB Nagar
India
Total View : 1581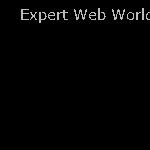 Although there are conventional methods of cancer treatment like Surgery, Radiotherapy and Chemotherapy but they have their own side effects. We have taken a step ahead that aims to treat and diagnose cancer by immunotherapy the dendritic cell therapy

---
3. Guru Tek Bahadur Sahib Hospital
Phone :
01612453916
Address :
Shastri Nagar
Model Town, Ludhiana
Ludhiana
India
Total View : 836
Guru Tek Bahadur Sahib Hospital

---
4. Drishti Eye Hospital
Phone :
8568023344
Address :
SCO-26, sec-11, Panchkula
Panchkula
India
Total View : 777
Drishti Eye Hospital (Haryana Govt. approved)

---
Dayanand Medical College & Hospital a 1400 bedded hospitals with strength of more than 3000 employee

---
6. Lung Specialist
Phone :
(757) 707-3999
Address :
121 Bulifants Blvd Suite A Williamsburg, VA
Williamsburg
USA
Total View : 672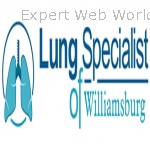 This is the pulmonary, sleep & critical care medicine practice of Dr. Vijay Subramaniam MD FCCP We would be delighted to have you stop by our office to visit us.

---
7. SATYAM HOSPITAL
Phone :
0612-2295404 , 2295668 , 9334439782
Address :
Brahamsthan saikhpura,bailyroad
Patna
India
Total View : 650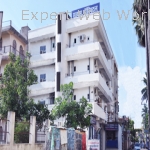 satyam hospital ia a multi-speciality hospital situated in the city in patna.Doctors and Specialists from multiple disciplines serve patients with the help of trained medical staff employed at the Hospital. 24 hours Emergency services are available.

---
8. Wings Hospitals
Phone :
919375150565
Address :
2, Sumanglam Society
Drive-in Road
Ahmedabad
India
Total View : 559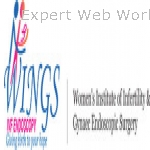 Wings Hospital is a state of art specialty hospital/clinic in India for infertility treatment IVF, Endoscopy, Surrogacy, Fetal Medicine, Gynecology, Wellness, situated at Ahmedabad, Gujarat.

---
9. Cheema Medical Complex
Phone :
98154-00070
Address :
Phase 4, SAS Nagar, Near Telephone Exchange Sahibzada Ajit Singh Nagar
Mohali
India
Total View : 496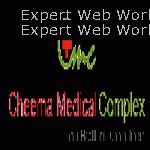 Cheema Medical Complex Hospital is one of the best multispecialty hospital in Mohali. The hospital is set up to deal with many kinds of disease and injuries, and also has an emergency department to deal with immediate and urgent threats to health.

---
10. Dr.Jayanti Gurumukhani
Phone :
02783004936
Address :
Carltone Square
Kalanala
Bhavnagar
India
Total View : 486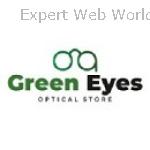 Best Neurology Doctor. I am Dr Jayanti Gurumukhani, the only qualified DM. Neurologist of Bhavnagar. I have completed my DM Neurology in January 2003 from Bombay Hospital, Mumbai under the guidance of Dr. B.S.SINGHAL. Subsequently, I worked as senior registrar at NIMHANS institute...

---