These top Cooking are displaying on the basis of number of visitors of business details page on website. To get the top position in list and increase the view of your business page share the link into social websites, whatsapp groups etc.
1. Derabassi Bharat Gas
Phone :
8725011841
Address :
gill colony galli no 8 barwala road derabassi
Derabassi
India
Total View : 1053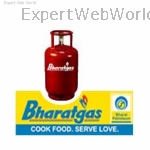 ---
2. Prem Karyana Store Maheshpur
Phone :
9417797834
Address :
Shop No 145 Maheshpur
Sector 21
Panchkula
India
Total View : 801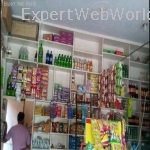 ---
3. SARAVANAA BHAVAN
Phone :
6562977755
Address :
No 84, Syed Alwi Road,
Opp. to Mustafa Center (Entry 5) Singapore
Shenton Way
Singapore
Total View : 705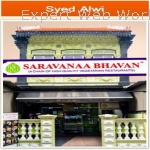 Saravana Bhavan provides the best south indian food in singapore with a real taste from South India. It provides high quality vegetarian food without compromising on taste. It provides the chain of high quality vegetarian restaurants. It works worldwide for south indian vegetarian...

---
4. Coultons Bread Ltd
Phone :
0151 523 8226
Address :
Units G5/G6 Liver Industrial Estate,
off Long Lane, Aintree,Liverpool,
Aintree
UK
Total View : 666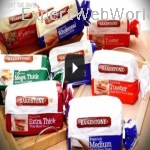 Coulton's Bread Ltd was established in 1987 to meet a growing need for a professional bakery supplier for the North-West of England and Wales.

---

Refined and Crude : Palm oil , Sunflower oil , Soya bean OilWe sell refined edible cooking Oils such as Sunflower, Soya bean, Palm, Corn and Canola/Rapeseed Oil for biodiesel at good priceBelow are some of the price of refined edible oil we have in stockSunflower Oil;Min. Order...

---
---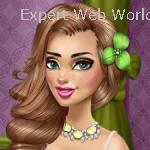 ashapuri is a professional organisation for cetering, We serve Events like Family functions,Birthdays, House warming and even get-togethers,We provide: o Maharashtrian ,rajesthani ,North Indian South Indian chainse, Pav-bhaji, Chat and snacks Variety of welcome drinks &...

---
Nawab juice center offer different delicious fruit juice recipes for each season of the year, depending on what local and exotic fruits are in stock during the event. Watch out, when you have the taste for an NAWAB JUICE you will need to come back for more as your taste buds...

---
9. Bittu Meat Wala
Phone :
1845056555
Address :
96, Ram Talai Kabari Market, Jhajgarh
Amritsar
India
Total View : 555
Bittu Meat Wala was started by S. Davinder Singh Bittu (Founder), located at City centre near bus stand Amritsar and Jhajgarh Amritsar is famous for its "Chicken, Mutton and fish". Our Specialities are Barra Kabab (Tandoori Matton), Kabuli Kaleji (Liver Covered...

---
10. Gelato and Gelato Maker
Phone :
850.243.5455
Address :
1785 Fim Boulevard
Fort Walton Beach
Florida
USA
Total View : 517
G.S. Gelato is a lively, dynamic place bursting with enthusiasm and passion while producing the most artisan Italian gelato in the US. Using only the finest imported equipment and ingredients, we craft artisan Gelato, Sorbet and Yogurt for foodservice, retail, private label...

---