These top Property Real Estate Rent are displaying on the basis of number of visitors of business details page on website. To get the top position in list and increase the view of your business page share the link into social websites, whatsapp groups etc.
1. JR Property
Phone :
9316098436, 9417510725, 8699285188
Address :
Old bus, Near Syndicate Bank
Oppsite to prem motor store
Bathinda
India
Total View : 1902

JR Property advisor is the most trusted and a professional real estate organization based on Bathinda Punjab, that provides services like property development, constructions, branding & promotion etc We offer Original Bookings, Investments, Documentation, Transfers, Property...

---

Serviced Apartments offer a selection of modern spacious Studio, 1 and 2 bedroom apartments in the centre of Goa. These self contained apartments enjoy a convenient located in the heart of Goa and within walking distance to the beach, Park, Entertainment Centre and some of Goa...

---
3. Maha Luxmi Group
Phone :
9999310379
Address :
C-2 RDC Rajnagar, Ghaziabad
Ghaziabad
India
Total View : 761

Mahaluxmi Group was founded in the year 1999, since its inception it has set and achieved new benchmarks of architectural excellence and commitment in the contemporary Indian market.<br/><br/>The Group has completed its eleven years in the business and has diversified...

---
4. Best serviced apartments in Goa
Phone :
09422442998
Address :
Mapusa bardez Goa
Mapusa bardez Goa
PANAJI
India
Total View : 755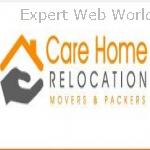 When you stay in a Serviced Apartment you get much more than hotel room. For around the same rate you would pay for a hotel room, you can have your own furnished apartment with a lounge, kitchenette and bedroom and still get the daily service you would in a hotel. Travel requisite...

---
Newly Built 6.5 marla independent 1st Floor on Rent, fully marbled with modular kitchen.2 Bedrooms with attached bathrooms & balconies.Very near to shopping complex, Bus stop, temple, community centre & school.Sufficient space for car parking. Contact-9463741413

---
6. I wish to give my flat for rent in Joy nagar
Phone :
044- 22274800
Address :
Number 8/4, Rajeswari nagar extension, 100 ft., road, Selaiyur, Tambaram, Chennai. 600073.
Chennai
India
Total View : 603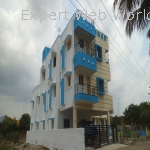 Plot number 2, Joy nagar, Madambakam, Chennai - 126.Three flats for rent.One flat is composed of three bedrooms and the rest are double bedroom flats.Double bedroom flat:----------------------------Rent: 10,000/- Rupees only. (Negotiable).Advance: 30,000/- Rupees only.Triple...

---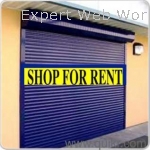 New Furnished Shop for rent in Villivakkam,1200 sqft Commercial Hall type Space for rent, Villivakkam main road near Nathamuni Theatre.You Can use for any showroom any purpose, car & bike parking available

---
8. One room on rent
Phone :
0120 - 2750204
Address :
Sc-312, shastrinagar, ghaziabad
Ghaziabad
India
Total View : 568
One ground floor room on rent in Shastrinagar, Ghaziabad. behind double water tank. very good connectiivity with Noida, Greater Noida and new Delhi. contact at 0120 2750204

---
For IT & ITES fully Furnished Space -5500sft. At Dlf Cyber City Gurgaon. Lease directly from Dlf. Pls call-Rejesh Reevri-09810969993

---
10. Godown on rent lease in Ludhiana Punjab
Phone :
9915000173
Address :
173-F, Shaheed Bhagat Singh Nagar, Pakhowal Road, Ludhiana 141013 Punjab INDIA
Ludhiana
India
Total View : 358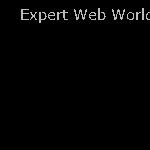 OBRO Logistics Park offers Warehouse on rent lease in Ludhiana Punjab, Godown on rent lease in Ludhiana Punjab, Warehouse for rent lease in Ludhiana Punjab, Godown for rent lease in Ludhiana Punjab,

---