If you are thinking your website is old and using old technique then you need to redesign the website. In today online technique you need to update website every time. You need to maintain your website because some of the the module, parts and functionality is out of age and need to update. Some time due to error remain in the website and their need to remove these. These errors once discovered, need to be removed, leading the website getting changed. Its is corrective maintenance. You also need more feature and provide more services in the website so you requires modification of the website.
Developer or Designer spend most of time trying to understand the structure of website process they have to modify. Understanding involve not the code and design also the structure of website and document. Re-Design involve understanding the website, code, documents, understanding the effect of changes, testing the new code and design. Their is need to explain the document and development plan to developer and designer.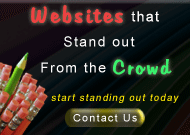 Expert Web World goal is to design and develop the website more cheaply with higher quality, efficiency and user friendly.The cost of redesign the website or web page is measured in terms of person-hour. EWW make a schedule and phases to update the website and hand over the project to responsible project manager. Each phase is defined with a desired result. Requirements analysis is done to understand the requirement of client and its manual process. Some time their is gap between the developer and client and website will not achieve the goal. EWW use the requirements specification document or development plan. Proper client requirement is specified in the website development plan. From the development plan we make a detailed website design and distribute it into modules i.e. data structures, file formats, design format, logic design. Next step is coding phase where we translate the design in website code or programming. In the coding phase we try to develop the program that are easy to read and write and understand.
Before deliver or put the website live we do testing. Its very critical and time consuming activity and require proper planning. We test each module of the website using different input values. After testing we create error report and forward back it to project manager to resolve this.
Contact us for website redesign cost, logo design cost,website redesign proposal.