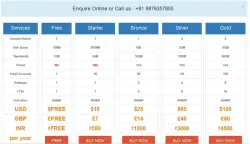 When you register or book a domain name then you need to run that domain from a space area from server. That space which contain the files is called Hosting. Hosting Service will store your website files and web world access it from anywhere using the IP location. Lots of company charging different price on the basis of there server configuration and service.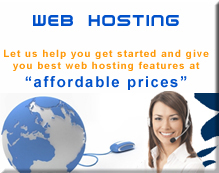 For example if you design a website in local PC and after that you wish to put it on live, so your friends will see this you have to first
register a domain
. After purchasing this you have to
purchase the best web hosting service or hosting space
a hard disk to run your website.
In Expert Web World we provide you 1GB space in 8 core machine only in price $35 a year. We provide you cPanel and 10 business email free.
Free privacy protection for domain, Free guidance, Free SEO service, FREE SSL , Free Domain Transfer service from other hosting, Free Hosting and domain with new website design and more.
Unlimited Web Space or Disk Space

Unlimited Websites or Domains


Unlimited Bandwidth

Unlimited Email Account and FREE SSL


lots more...



Start INR 100 pm

see more details here