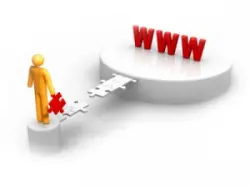 A proper planning process is require to achieve the goal in a website development time. Sometime website processes increase the problems that did not exist in the smaller process. Before start the project make sure client needs are filled. In the beginning these needs are in the minds of various people in the client business. EWW requirement analyst has to identify the requirements by talking to these people and understand their needs. In website application lots of people enter the different input so the output will be different in the front end of website so its necessary to take the ideas from clients mind into website development process. Sometime website designer does not understand the client requirement, developer also not understand the designer requirement so their is need to make a website development specification for each one. Make sure these website analysis report and establishes on the basis of agreement between the client and company authorized person. After finalize the requirement its helpful in reduce the cost and error free website development. All the problem are discussed and clarify before start of project.
Some of the main point which discussed in the meeting or in email are :
Who will use the website , its only for company member or public website?
Where this website will run, local or in whole world?
Which browser mostly used in company to reduce compatible issues?
Main motive of website i.e. sale of products, give free information to people, discussion forum, advertising etc.
Is domain registered?
Is Web Hosting reserved ? if not how much etc
How many design sample will provided to choose?
Is we get template or open source code ?
Make sure website design and development is Search Engine Friendly and website is optimized according to Google and Bing search engine.

Which colors scheme will be used in the website?
How many pages or its dynamic or its eCommerce website ?
In which platform website will run, which language will use to create the website pages?
What are free facility will available during the website life or 1st year.? Is the business employee maintain the content or company will change it.

Is company provide training to client employee to maintain the website?
How much will be the cost of static or dynamic or eCommerce website ?
What are the maintenance charges of website?
The basic aim of website requirement analysis is to obtain a clear understanding of the needs of clients. Expert Web World analysts research and get a details by asking questions of the client and reading the existing document and competitor websites. The process if continued until the analyst feels that "All" the website information has been obtained. Analysts major task is to organize the website information obtained so the information can be effectively evaluated for completeness and consistency. Interviewing the users and clients requires good communication skills.

Expert Web World goal would be for you to be #1 in Google for your top keywords, and for you to see a high return on your investment in 120 days. Here's how we can do that:
CHOOSE KEYWORDS
We like to look for keywords that have
Little competition,
High search demand,
Strong relevance to your industry, and
High revenue / visitor.
It's not about just increasing traffic. We find keywords where the traffic converts into leads, and more importantly, sales.Once we have a list of keywords, then we need to...

DETERMINE MESSAGING

Our goal here is to ask ourselves these questions:
Who is your typical customer?
Are some customers better than others? If so, describe the ideal customer, and explain why they're different than other customers.
What is their need/problem that you solve?
What is your unique selling proposition? Why should your customers use you instead of your competition?
What messaging do you use (2-3 sentences) that explain both what your customers pain is, and how you solve it better than anyone else?
We'll work with you to ensure you have ample content on your website that contains the correct keywords and messaging. Our goal is to write content that turns website traffic into revenue.

In 120 days or less, we'll increase the revenue / visitor to your website. As a result, you'll see an increase in revenue. So, in 60 days, you'll be able to start reducing the amount of money you're spending on Adwords. Revenue will continue to increase as your rankings and traffic from Google improves over the next few months.
Step 2 is to increase the number of people talking about your website online. These links will generate increased non-paid rankings & traffic from Google, and allow us to further reduce your Adwords spending. I like to work on your website first, and create links 2nd. The backlinks take a few month to generates increased Google rankings and traffic. I don't want to make you wait 3-4 months to see results. This strategy lets us make sure you see a good return on investment right away.
BUILD LINKS TO YOUR WEBSITE
Each industry is different. A link building strategy for someone selling shoes won't work if you sell custom fabrication systems for offshore drilling platforms. We conduct a competition analysis, and use the results to fine tune or link building strategy.
We need to tailor our approach to your specific industry. What we're doing is better described as PR outreach, or online marketing. To build links, we interact with people that care about the problem that your firm solves.
This can be either:
Your existing customers - This is done primarily thru social media. Our goal here is to keep them thinking about you, and buying your stuff.
Online discussions - We generally setup Google alerts, find relevant discussions, and join these discussions when appropriate
Relationship building with key influencers in your market space - the key skill here is relationship building.

We can start gradually. As we implement the process above, we'll see more non-paid traffic flowing to your website. This free traffic from Google will start to generate revenue, and you can slowly decrease the amount of money you're spending on paid, Adwords traffic. Adwords traffic is expensive, and I'd like to help you decrease this cost.

We are a small company that specializes in helping other small businesses create a big presence online.

See here our SEO Price packages.