These top Training institutions are displaying on the basis of number of visitors of business details page on website. To get the top position in list and increase the view of your business page share the link into social websites, whatsapp groups etc.
1. Alpha IT World
Phone :
0172-3018003 , 0172-3018001/02
Address :
SCO: 134-135-136, FF Sec. 34-A,
Chandigarh
India
Total View : 908

Project Based Training mobile application development. J2ME , Android, Blackberry , Window phone, Alpha IT World .alphaITworld is a software development company which provides custom development services to the customers and training in advanced technologies to the corporate...

---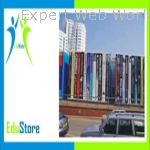 ADMISSION OPEN FOR 2013-14 BATCHESb.ed online counselling 2013 haryanaProgram: B.edDuration: 1 YearsEligibility Criteria: Graduation B.Ed Admission 2013 Kurukshetra University, Maharshi Dayanand UniversityB.Ed Admission Timeline for 2013 3. Edumate are here to help you in...

---

Career Solutions is an accomplished name, renowned for providing quality services in the Human Capital and staffing arena. We provide comprehensive manpower solutions across all levels and diverse functional areas & deal with multiple functional verticals distributed across...

---

A career with Eurotech offers rewarding opportunities to help companies around the world develop products that are used safely by millions of people every day. You can combine technological and business achievement with contributions to society in a way that few other employers...

---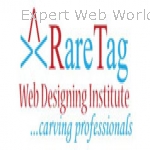 RareTag web Designing Institute provides professional SEO Training and short term courses in Meerut.Website: www.raretag.comPhone: 0121-2534925, 09557682935, 09536005131

---
6. Catia Unigraphics Autocad Ansys Training(DAuto)
Phone :
9752006008
Address :
1, Abhinav Homes Phase IV, Ayodhya by-pass, Bhopal, India.
Happy Chamber, 179 Zone-I, M.P. Nagar, Bhopal, India.
Bhopal
India
Total View : 683
DAuto group of companies is a Engineering Service Provider in the field of "Research, Design & Development". It has a segment called DAuto CAD school, which provides training on design software which are used worldwide i.e. CATIA, UNIGRAPHICS, ANSYS & AUTOCAD...

---
IITP Resource imparts extensive, in-depth hands-on practical training to fresh engineers and experienced working professionals on diversified industrial automation platforms Hcurrently used in the industry and equips trainees with skill sets necessary in Maintenance, Projects...

---
IT Training Company Having Presence in IT Industry

---
---
10. Career Solutions- Exquisite Services
Phone :
2942470689
Address :
80, Ganesh Nagar
University Road, Udaipur (Raj.) INDIA
Udaipur
India
Total View : 598

---