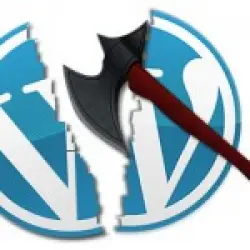 Spiral Hosting, Go Daddy and reseller club emailing to the clients about hacking attempts on
Wordpress
websites. They instruct wordpress client use use security plugin. Nearly 90,000 Website is affected in the world as per HostGator.
GoDaddy also instruct the client about attack in system alert .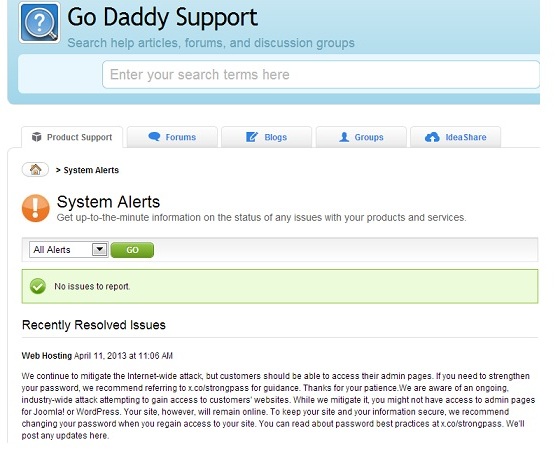 Reseller Club Team also given information to his clients :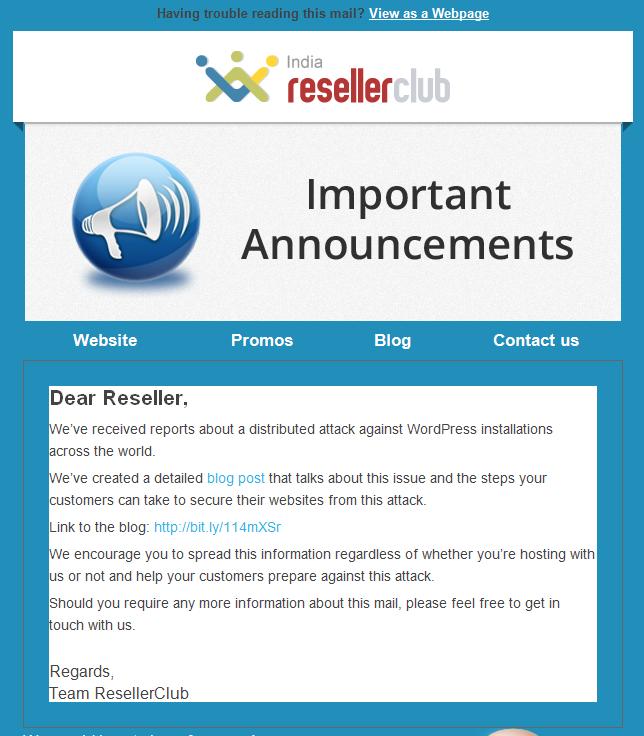 A large number of IP is trying to access the username and password using brute force technique. It too much in the March and April. They are scanning the internet and trying to list all the Wordpress website and use the technique to access the admin password.
Your website may be able to send lots of spam emails or may be attack to others. Your 8 character password will be disclosed in 30 minute.
To avoid Wordpress attack and being hacked use below technique
Change your admin password frequently with strong password and use email address to login into Wordpress instead of username.

Set the limit of login attempts to login for admin . Password protect the wp-admin directory to save from attack.

Make sure you are using latest wordpress version
Delete unactive themes which you find under /wp-content/themes/ folder.
Delete all unwanted files from the server
Also make sure you delete all the unwanted admin users.
Always take your database backup weekly or monthly
Most important is to update the wordpress security which time to time release by Wordpress.

WE CAN HELP YOU TO SECURE YOUR WORDPRESS EMAIL US at sales@expertwebworld.com or call +91 9878357855