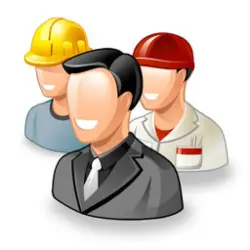 Please read below our satisfied
client comments/testimonials
about our website design, web hosting, SEO and development work :
Expert Web World is a very skilful web designer/developer company, they had developed our web site: www.4child-safety.com, several years ago. He responds to any technical issues to the site in a reasonable time frame.
John Salib
President
Canada Attraction Kit Inc.
It is wonderful effort your goodself made to promote and create website for us.
It is working and attracting response from worldwide
Arun, India
INSTITUTE OF DISASTER MANAGEMENT & FIRE SCIENCE
Expert Web World is associated with us from the last many years and rendering his excellent services connected with our Website www.gurukirpaproperties.com its designing, hosting, updating etc etc. We wish him every success to achieve all his goals/aims in achieving those in the times to come.
DINESH DUREJA, India
GuruKripa Properties
Expert Web World has been very efficient in addressing our web design needs. Their work is pretty impressive. At times, he has solved our website issues in an efficient manner. We thank him for his service and hope he keeps up with his good work.
Nick, USA
Alcorp Holdings, Canada
We commissioned Expert Web World to design and build our new website. We wanted to achieve something different with engaging design, a site optimise to perform well in Google and bring traffic. Our timescales were very tight and we had a limited budget. However our designer worked with us and provided a very good site that we are really please with. A good experience and we would use them again.
Andre, London
www.arroco.co.uk