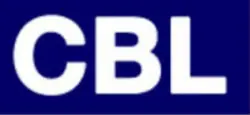 Some time you find your server IP into the SPAM list. Hackers exploit vulnerabilities into code and inject malware. They send some time bulk emails or uploaded content.You can check your server about its into spam or not from
https://mxtoolbox.com
Its will show you the list of spam company who scanning the email and block if they found any spam.
Main question is how to remove the IP from these list - CBL blacklist removal?
Keep in mind before submit the IP into remove :

Scan the server using Clamwin or RKHunter . They will help you to remove the infected file.
Check the processes and log of server which are continuously active.
Try to find the misleading files on server directory or into active account.
Update the software like wordpress, joomla, magento and opencart time to time with latest version



After submit the code make sure its not happens in future. Scan your server in a month or set up a schedule. Always keep your eyes on Apache log and other mail processes . Stop the account which create problem and use more resources.