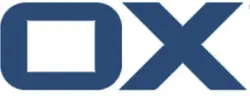 Facing issue in configuration outlook express with OX email apps suit. Below are the setting which need to set into outlook express > tools > account setting > manual configuration
In order to set up other E-Mail clients for using the OX App Suite , you need the following data:<br />
▪ Your OX App Suite server's web address (url)
Example: For the OX Cloud Service, use the following address:

▪ The SMTP, IMAP and POP E-Mail server names
Example: For the OX Cloud Service, use the following names:
SMPT: smtp.oxcs.net, port: 27 or 587
IMAP: imap.oxcs.net, port: 143
POP: pop.oxcs.net, port: 110
▪ Your E-Mail adress and password for the OX App Suite server


30 GB storage per account starting price INR 175 PM . Share your contacts , calender, files , task and get your email on any smartphone.
BUY ENTERPRISE EMAILS HOSTING
Setting up MS Outlook
How to set up Outlook 2010:
1. On the Outlook toolbar, click File. Then, just above the Account Settings button, click Add Account.
The Auto Account Setup page opens.
2. If the settings on the Auto Account Setup page aren't filled in for you, enter the required data:
Your display name
Your E-Mail address
Your password
3. Click Next. During the auto setup you'll be prompted to enter your user name and password. Enter
your complete E-Mail address as username.
As soon as the configuration is completed, click Finish.
Result: The account will be set up.
Note: If the auto setup fails, click Manually configure server settings or additional server types.

Setting up Mozilla Thunderbird
How to set up Mozilla Thunderbird:
1. In the Tools menu click on Account Settings. The Account settings window opens.
2. Click on Account Actions on the bottom left. Click on Add Mail Account.
3. Enter the data in the Add Mail Account window. Click on Continue. The Server settings are retrieved.
As soon as the procedure is completed, click on Finish.
Result: The account will be set up.
Note: If the setup fails, manually enter the data required for the incoming and outgoing server.