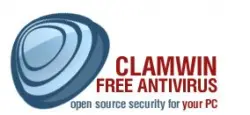 Now a days everybody facing spam issue. You are adding your email address into website and distributing it to friends which they are misusing it . Some time you join newsletters to get alert on your email address but instead of get useful information you get spam emails. So beware of these simple technique about distribute it.
Everybody ask common question about how i scan and clean my website from viruses?
Another way to stop spam and hacking your website is to regularly scan the website using the
Clamwin
software which available into your
cPanel web hosting
. Its easy to scan just click and scan full drive including files, images and emails. See the below screenshot about virus Scanner from cPanel hosting.