Email accounts are like "yourname@domainname" or " mark@expertwebworld.com " where you get the emails. With this email address you also get the hostname server or mail nameserver from hosting provider. Follow the below steps to add the email account in outlook express 2007 :
Click on Start >

All Programs

>

Microsoft Office

>

Microsoft Office Outlook 2007.

Open the Outlook Express and Click on

Tools menu

> click on

Account Settings

.
In the Account Setting Popup window click on

E-mail Tab

which is default open. After that click on "New" button .
A new window will open in which select "

Microsoft Exchange , POP3, IMAP or HTTP

" and press next button.
In the next step you will see

Your Name, Email Address, Password, Re-type password field

.These are default setting for outlook Express to find the mail server automatically. Press next and if outlook able to find the mail host then it will add your email account otherwise it will ask you to manually configure your server settings or additional server type. Same check box for additional server is also visible in bottom of window and you checked it and press next.
If you select manually configure then in the next window select "Internet Email" and press next.
In the next Internet Email Setting enter the information like Your Name, Email address, Server Information, Account Type is POP3,

Incoming Mail Server

mostly used IP address like 125.125.125.25 or

mail.domainname.com

. For

outgoing server

enter IP or mail.domainname.com etc. Enter the password and username/email in login information.
On the right side press "

Account Testing

" and a email will generate and send it to your outlook . If you get it then your email account is successfully configured.
Some time port of Outgoing server 25 is blocked by ISP . You need to change it to 587 .
a) In the Tools menu select Options -> Mail Setup and click on any Email Accounts
b) Select your account and click Change above the list of accounts
c) Click More Settings and then the Advanced tab ( Outgoing Tabe checked for my outgoing require SMTP authentication)
d) In the Outgoing server(SMTP) field replace the default port number 25 with the alternate port number 587
e) Click Ok -> Next -> Finish -> Close and then Ok to save the changes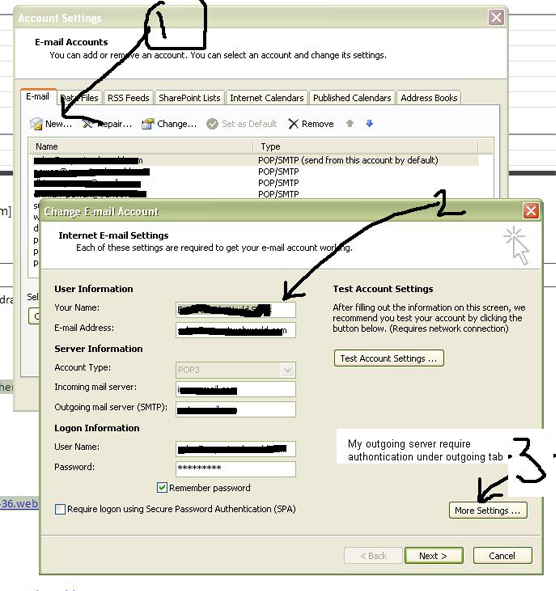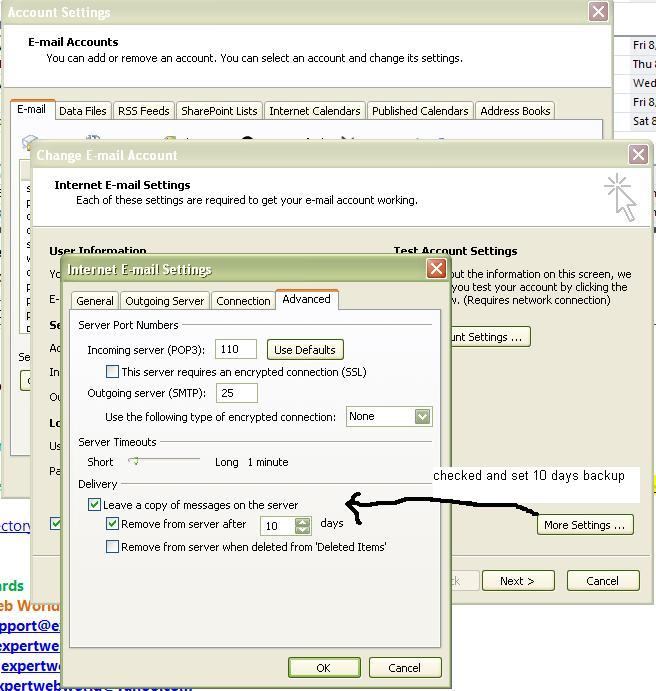 Video Tutorial Configure Outlook Express Manually