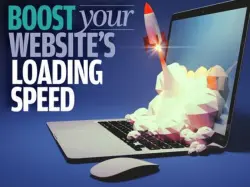 Now a days all making website to get the online clients but again here the competition is how they can make there website on top in every search. Google provide lots of tools which help the web pages to correct the issues into source code and correct the errors. One of them is Google Insight tool which tell you about your website pages loading time. its also give you marks out of 100 , if you have above 85 then your website page is good loading speed it open into desktop and mobile perfectly otherwise you need a SEO person who help you to improve the web page speed.
SEO price
of company depends on the keywords complexity in organic search. Google PageSpeed insight tool check your web page contents , images and other files and gives you a nice analytics report about the errors. Its give you different marks for mobile and desktop because loading time is different between them.
In 2019 main focus on online video, content and speed into mobile. Below are the main points developer and designer will keep in mind when they make website live :
Cache of the Web Pages :
Make sure you use the proper method to make the web page cache into browser. When a page load into mobile and desktop then browser will keep a copy of images and css .js files rather then each time they call from the server. By making proper cache code into website your website page load faster and you get 100/100 into Google PageSpeed Insight tool. Yet others factors also matters.
Server Speed :
After
register the domain
name you need a fast secure web hosting service for your website to run all time. Not even fast web server its should be available all time, now downtime will be on data center. You can check the reviews of that web hosting company before buying the server. To speed up the images and files you can upload the files into CDN ( content delivery network ) . Some free CND service provider are CloudFlare, Photon by Jetpack by Wordpress plugin and AWS Cloudfront. Its make your loading images too fast in a second 1gbps by technologies used by Google Fiber and Gigablast.

Website Page Content Visibility

Your web page properly designed so that desktop show the content properly without the scroll . Maximum website will show fine into desktop but on mobile or smartphone its show lots of scroll which make difficult to access the content to visitor and they left the website. To avoid the situation check the website into different resolution so that no horizontal scroll comes. HTML content of web pages should load faster into smartphone then load all files which make visitor to read the content and get the website content in second without delay. If content load images and js files first the it takes time and visitor will close the website.


Compress Images, Js and CSS files

When you start HTML coding make sure remove the blank lines, space and comments which make the web page light and load faster. Minification make your web page size smaller and reduce the number of lines of code into CSS and .Js file. You add images into your website but you forget many time about compress it before uploading it. Mostly people take photo from smartphone and upload the images from website admin section into pages. But again they forget about compression by doing this they upload a image into big size which make the web page load slower. Images take time to load into smartphone because they are to big and website rank go down. So solution is to compress it into any tool and then upload them. Make the size of images small as same as you need into website. Compress and JPEG photos into photoshop or other tools

Render Blocking of CSS and Javascript
Its means to load the javascript and CSS in last after HTML contents. Put them into footer of the page so they load into last and web page speed improve. These files load in last into backend. If the script code is less then load them inline to avoid any import of files into web page.