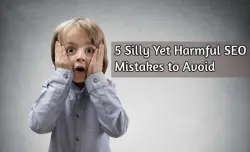 Now your website is ready to put live ? Right
Before making website live check the below point to get make SEO friendly website. Don't do these shameful mistake otherwise your business will effect and lose the online customers. Many time website owners do SEO to save the code rather then buy SEO Packages. But in the last after spending lots of time and resources they get nothing. So better to hire SEO company and keeps eyes on them. Mostly some mistakes which done by IT company are below.
Make sure website have not duplicate content. If you found then make sure you remove it and used the latest content with main keywords


Check the headings of pages. These should be in proper format to get attraction of visitors.


Check the images proper title or Alt tags


make sure you use the website into one URL . Always test website without www or with www . when you open website it will redirect to proper URL. Google use http://www.example.com and http://example.com is different URLs in indexing. Even Bing, DuckDuckGo and Yandex also think as different URLs of website.


Optimize the content with keywords or services which you provide online.


Make sure you have comments section or testimonial section to get visitor views of services.


Internal links should be there so that easily visitor navigate to pages and know more about your services in brief.


Dont forget about the social media icon in website. These are helpful to redirect to social pages for daily information.


Check your links into website all should be working not broken.


Most important all pages have unique meta title , keywords and description tags.