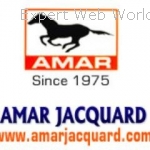 Rapier looms manufacturers suppliers exporters in india
Contact Number: 9815000512

If number is not correct inform us.
Address: Plot No. 658, Industrial Area - A,Textile Colony, Bye Pass

Ludhiana
Punjab
India
141003


Phone: 9815000512

Posted Date : 03-03-2016


Description:
Amar Jacquard rapier loom, rapier loom machine, rapier loom machine, rapier loom with jacquard machine, high speed rapier loom, weaving rapier loom, rapier loom price in india, rapier weaving machine, weaving loom machine, Textile Rapier Looms, Textile Weaving Rapier Looms, Jacquard Rapier Looms, high spped jacquard machine, high speed electronic jacquard machine in india, electronic jacquard machine manufacturers, exporters, suppliers, distributors in india punjab ludhiana, Bhiwandi, Shri Nagar, jammu and kashmir, Leh ladakh Amritsar, Ludhiana, Punjab, Panipat, Varanasi, Kolkota, Surat, Ahmedabad, Mumbai, Bangalore, Belgaum, Erode, Salem, Chennai http://www.amarjacquard.com mobile +919815000512, +919815700577, info@amarjacquard.com
don't forget to mention that you found this ad on Expert Web World Directory Website.
---