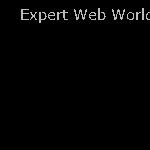 hydraulic adaptor | T S Enterprises India
Contact Number: 9815011313

If number is not correct inform us.
Address: 1783/1-D, Street No. 34A, Janta Nagar, Gill Road, Ludhiana - 141003. Punjab India

Ludhiana
Punjab
India
141003


Phone: 9815011313

Posted Date : 21-03-2017


About hydraulic adaptor | T S Enterprises India :
T S Enterprises India

has achieved specialization in manufacturing Hydraulics High Pressure Hose End Fittings like all types of Hydraulic Nipples, Caps, Nut, Bend, Adapters & Other special type of Fitting on Order. which are used in heavy earth moving machines i.e. JCB, L&T, TRACTOR, TROLLEY, Industrial Machinery and all types of automatic machinery. Our years of experience and able guidance has made our company as a Leader in manufacturing of hydraulic hose pipe fittings, hydraulic bends, hydralulic nuts, hydraulic nipples, hydraulic adaptor, hydraulic caps, jcb hose fittings, hydraulic hose fittings, hydraulic pipe fitting parts, hydraulic hose accessories, hydraulic hose fitting products, hose equipments, hydraulic hose spares, hose fitting components, hose end fittings, high pressure hose fittings, JCB crane hydraulic fittings, steel hydraulic fittings manufacturers suppliers exporters distributors in India punjab ludhiana
don't forget to mention that you found this ad on Expert Web World Directory Website.
---