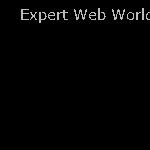 Self Drilling Anchor Bolt Systems
Contact Number: 7508712122

If number is not correct inform us.
Address: #B29-536/35, Jaspal Bangar Road, Indl. Area-C, Dhandari Kalan, Ludhiana Punjab India

Ludhiana
Punjab
India
141122


Phone: 7508712122

Posted Date : 04-04-2017


About Self Drilling Anchor Bolt Systems :
Srons Engineers

are Indian manufacturers exporters distributors of Rock Bolts, Self Drilling Anchor Bolt Systems, SDA Bolts, Threaded Rods, Hollow Bars, Fully Threaded Bars, Coil Rods, Hollow Rods, Tie Rods, High Tensile Thread Bars, MS Thread Rods, Plain Washers, Flat Washers, Spring Washers, Spring Lock Washers, Hex Nuts Fasteners, Hex Bolts Fasteners, Strut Support Systems, Spring Channel Nuts, Tunnel Bolts, Minining Bolts, Tunnel Rock Bolts, Mining Rock Bolts, Coil Mining Fasteners, Tunnel Fastener

Spring Lock Washers etc in India Punjab Ludhiana. Our products are available in Material like Stainless Steel and Mild Steel and Finish of products like Hot Dip Galvanized & Zinc finish. We are exporting our products to UK, USA, Australia, Canada, UAE, Belgium, Denmark, Dubai, France, Germany, Ireland, Italy, Netherland, New Zealand, Norway, Saudi Arabia, Sri Lanka, Sweden, Bangladesh
don't forget to mention that you found this ad on Expert Web World Directory Website.
---