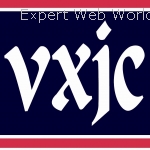 We provide advice and consultancy on trademark registration, trademark filing, trademark search, trademark registration renewal, patent registration, patent filing, patent search ,patent drafting, copyright registration, copyright filing,design (industrial designs and patterns) registration, geographical indications registration company registration, law,tax, accounting etc. Reach us at VXJC, kaloor, Ernakulam ,Kochi,kerala,India,Pin-682017.Ph.91 484 2538772, 91 484 2538771, mobile no. 8129820578,8129820574; email.vxjc@vxjc.com,thefinanceprofessional@gmail.com. vxjcekm@gmail.com

Total Views : 299

don't forget to mention that you found this ad on Expert Web World Directory Website.
---
trademark registration,copyright registration,law
Contact Number: 91 484 2538772,91 484 2538771,91 8129820578

If number is not correct inform us.
Address: VXJC,44/1656B(2),VXJC house-Audit centre,VKM road,kaloor,ernakulam,kochi,kerala,India,PIN-682017

Ernakulam
kerala
India
682017
Website:
Phone:
91 484 2538772,91 484 2538771,91 8129820578

Posted Date : 19-05-2016
---