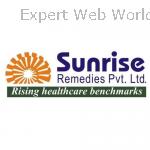 Sunrise Remedies Pvt.Ltd.
Contact Number: +919725502313

If number is not correct inform us.
Address: Block No. 2244 Opposite Shah Alloys Ltd. Santej
Santej

Gandhinagar
Gujarat
India
382721


Phone: +919725502313

Posted Date : 27-07-2019


About Sunrise Remedies Pvt.Ltd. :
Sunrise Remedies Pvt. Ltd

. was established in 1993 with the vision of providing quality medicines at cost-effective prices to customers globally. We are a WHO-GMP certified company and focuses on the result-driven approach strategy by achieving 100% customer satisfaction.

Our Product HIV and ARV and Hepatocare, Cardiac, Diabetes, Psychiatrics, Neurology, Erection Dysfunction , Premature ejaculation, Antibiotics-Antibacterial, Analgesic-Anti-inflammatory, Anti-allergic & Cough remedies, Gastric related products, Vitamins & Nutritional, Anti-malarial and Skin Care products.

Sunrise have big strong brand in the International market, like Super P Force, Extra Super P Force, Tadarise, Super Tadarise, Extra Super Tadarise, Poxet, Zudena, malegra, Malegra Oral Jelly, Tadarise Oral Jelly,Zhewitra, Super Zhewitra, Extra Super Zhewitra, Avana, Super Avana, Zudena and More.

Sunrise Remedies is the manufacturers of erectile dysfunction and Premature Ejaculation products like Sildenafil, Tadalafil, Dapoxetine, Vardenafil, Avanafil, Udenafil

erectile dysfunction, Premature Ejaculation, Sildenafil, Tadalafil, Dapoxetine, Vardenafil, Avanafil, Udenafil
don't forget to mention that you found this ad on Expert Web World Directory Website.
---